Buying A Home
Important information if you are thinking of buying a home.
Selling A Home

If you are thinking of selling you home this information will be valuable to you.
Staging A Home

Learn what items will assist you in selling your home quickly in any type of market.
Selling Process
Information on the priocess involved in selling your home.
Foreclosures
Information related to foreclosures
Newsletter

Click on the buttons below for a my latest newsletter realted:

Best Home Improvements

Inspect Before Purchase


Tips on Recycling



Check back with us on a regular basis as we update this information frequently. 


                                                             Realty Executives -
                                                         Integrity First Realty, Inc.
                                                          263 Brick Blvd, Suite 1
                                                        Brick, New Jersey 08723
                                                        Phone: (732) 262-0808
                                                         Fax: (732) 262-4821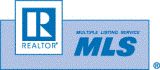 Each Office is Independently Owned and Operated